O Fallon, Missouri Roofing Repairs and Replacements
Repairing Your Roof Extends Your Roof's Life and Home Stability & Value
You Will Need A Roof Repair If You Notice:
Your roof has leaks
Your roof has missing/cracked/curling shingles
Your roof has dark spots
Your roof has paint that is blistering inside or outside
Your roof has hail, wind, tornado or debris damage
Curious? This link provides you with more information about common roof problems.
Roof Repairs and Roof Maintenance go together like peanut butter and jelly. That's because if you're proactive with roof maintenance, you won't need nearly as many roof repairs, let alone leaving your roof weaker and more susceptible to storm damage! Sealing those leaks and replacing damaged shingles is the single most important thing you need to do to extend the life of your home. Engaging in these proactive roofing measures will even allow you to add some more time before you need to replace your roof altogether.
Does Your Home Have Lifted Shingles?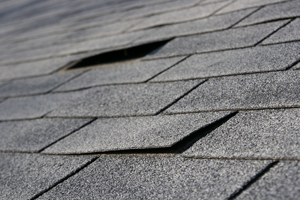 Shingle Lifting is a normal roofing issue that we frequently see and occurs every second in the O Fallon area. If you look up and notice that your shingles are lifting, you need to be proactive and take action right away to repair and prevent leaks and water damage from occurring.
It doesn't matter what kind of material your shingles are made of, shingles lose quality overtime (especially a poorer quality shingle). High functioning shingles are critical for these following reasons:
Quality shingles are used for leak & draft prevention
Quality shingles are a small fix that prevents larger leaks and problems from occurring.
Quality shingles prevent costlier repairs by eliminating structural repairs from moisture and roof wood rot
Quality shingles are integral in maintaining an aesthetic home appearance.
Regular roof maintenance helps keep your roofing in great condition, making it last longer and creating less cost and problems for you and your family.
We Are O Fallon's Premier Emergency Roof Repair Contractor
We Quickly Fix Roof, Wind, Hail, Tornado and Other Storm Damage
Unfortunately, Emergency Roofing situations arise unexpectedly and require immediate action to prevent additional damages and costs from accumulating.
No one wants to view and experience a roofing emergency, but as we've grown used to in the O Fallon area mother nature has a funny way of doing whatever she so feels. So, in order to prevent further water damage and structural damage from occurring, it's absolutely vital to get a roofing professional to assess the damage asap.
At Bone Dry Roofing, our roofers are highly skilled professionals that are always ready to carefully view, fix and replace any of your roofing needs. We have the brand new state of the art equipment and years of expertise needed to quickly and effectively fix roof leaks and roofing damage.
We're available anytime! Call us 24/7 at 1-844-778-2185 and we'll get back to you as quickly as possible. We work in Saint Louis, Chesterfield, Saint Charles, O'Fallon, Saint Peters, Ballwin, Wentzville, Belleville, Florissant and other nearby areas.
Common Causes of Roofing Emergencies:
Delayed maintenance and natural wear due to severe weather and UV radiation
Fallen branches, tree limbs and trees
High winds that remove shingles and/or roof decking
Ice dams and ice buildup that build up and move during cold spells in the valleys of your roof
Improper installation practices due to cost cutting measures
Flashing failures at roof penetrations, including around chimneys, vent stacks, and dormers
Bone Dry Roofing can quickly fix your roof emergency and get your life and your home back to normal.
Getting You Back On Your Feet
We can't emphasize enough how important Fast Response times are when you experience catastrophic roofing damage in order to keep costs from skyrocketing even further. Every second and every minute counts here! First, our experts at Bone Dry Roofing quickly install temporary protection to prevent water from further damaging and seeping into your home. Then, our professional roofers fix all necessary roof repairs. Further, in cases that involve extreme damage, we can quickly and effectively provide total roof replacement.
Additionally, our roofing teams view and work alongside your insurance company and all other relevant parties to ensure that you are not only covered structurally but financially as well. We have a tremendous amount of experience in this arena and have seen thousands of unique situations which can be an advantage for whatever unique situation you find yourself experiencing.
We Are Your Local Emergency Roofing Experts
If your O Fallon home is experiencing leaks, wind damage, or even worse... a collapsing roof, pick up the phone right away and call us so we can get on site as soon as possible to start your fast, effective and affordable roofing repairs.
For when every second and every minute counts, call us today to view our free estimate on any of our roofing services! We work throughout Saint Charles, Chesterfield, Saint Louis, Saint Peters, Florissant, O'Fallon, Belleville, Ballwin, Wentzville and the surrounding areas.
Chimney, Brick & Masonry Services
At Bone Dry Roofing we have accomplished masons on board that can repair and excellently replace your tuckpointing, brick repairs, brick cracks and replacements. Over the years our team has seen and successfully repaired thousands upon thousands of problems, so if you aren't sure whether we can fix your unique situation, just ask us!
We also excel in installing gutters which is one of the most important tools you need in keeping your home dry and leak-free. Whether it's gutter cleaning, gutter guard installation or new gutter installs, rest assured that we will get the job done right for you. Need a chimney rebuilt? That's not a problem for us at Bone Dry Roofing! We'll get it done exceptionally, so you can have the peace of mind you need to get your life back to normal and most importantly get back to doing what matters most.
Our Services in O Fallon, MO
Since 2009 when Bone Dry Roofing first opened its doors in the O Fallon, Missouri area, we've helped thousands of customers make their homes even more comfortable to live in.
When you hire Bone Dry Roofing, you're sure to get highly skilled and knowledgeable technicians that strive to bring exceptional customer service and attention to detail. Look below to view our services we offer:
Roof repair
Roof Replacement
Roof cleaning
Roof snow removal
Roof hail damage repair
Emergency roofing services
Commercial roofing
Gutter replacement
Chimney repairs
Chimney caps & covers
Brick repair & replacement
If you're interested in upgrading your home with quality roofing, gutters, brick work, or chimney services, call the experts at Bone Dry Roofing today! All our estimates, including roof repair estimates in O Fallon throughout the surrounding areas are completely free to view and obtain. If your O Fallon, Missouri home needs work, rest assured that at Bone Dry Roofing we only use the best block roof repair material in our masonry work. Our top notch materials include concrete that ensures your repair is leveled equal, tile, block and set in stone and has a great tail finish to it, ensuring that the job is done right the first time!
So don't keep asking yourself, where are all the good roof repair contractors near me at? Check out our testimonials and see one of the thousands of satisfied customers in O Fallon today!